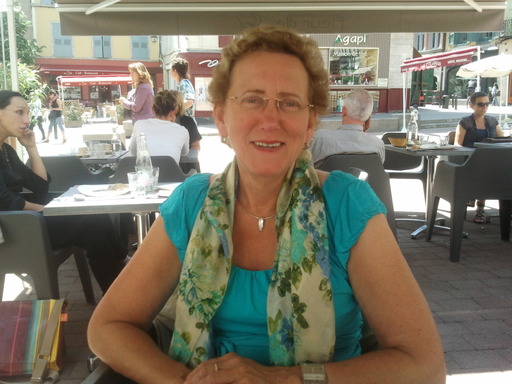 I am Catharina van Ameijde – Messchendorp. I am the daughter of a bargeman, with a passion for drawing and painting. I got married in 1978 and am the mother of twins.
Newly married, we lived / worked in Iran for some time, returning to Holland five, six months after the outbreak of the civil war. We purchased an inland vessel and sailed to France, Germany, Switzerland and the Benelux until the time came that the boys had to go to school. Since then we have lived in Maasbracht Netherlands, so that we could maintain our connection with the water.
I have more recently perfected my painting skills by attending courses or workshops in composition, colours schemes and perspective. Moreover, I am developing an interest in contemporary art.
My style is figurative / representative and I prefer working in oils and acrylic paint on canvas and water colour, but also make drawings in Indian ink / charcoal.
I draw and paint subjects that appeal to me and I consider beautiful. My inspiration comes from holidays (abroad) and are based on photos of our trips. From time to time I also explore the internet to get ideas. Sometimes I also love abstract art, but it matters to me personally that one can see what the painting represents even without any imagination. Even so I have to admit that combining figurative and abstract representations offer surprising results!
My work is based on personal inspiration but I also accept commissions so should you experience a unique, emotional moment and want this recorded on canvas, feel free to contact me.
Art "to measure"!!! That is no problem!!! Very simple!!!
You send me a representation / image of that moment and I will consider whether this suits the technical demands, next (importantly!) if this image appeals to me also! And will subsequently let you know what the options are (oil paintings, water colour or acrylic paintings) and give you a preliminary estimation of cost.
Feel free to contact me or to visit me at my atelier / workshop!!